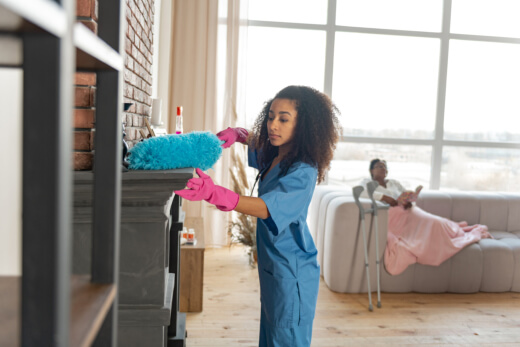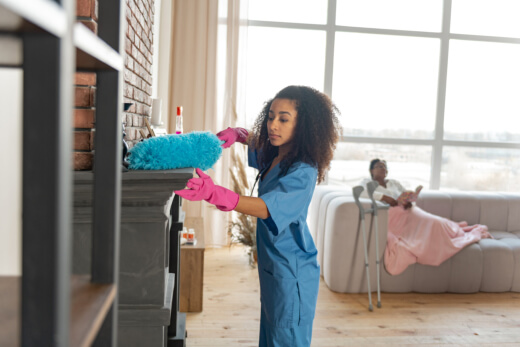 According to the Centers for Disease Control and Prevention, 85 % of older adults have at least one chronic health condition, and 60 % have at least two.
Start by educating yourself about your loved one's condition. Take time to research and learn about their diagnoses. Stay informed so that you can recognize symptoms and warning signs of complications.
Remember that most chronic diseases are progressive, so it's best to prepare. When creating a care plan, you should consider medications, treatments, physical requirements, dietary restrictions, and emotional support 
When administering care to patients who are diagnosed with a chronic illness, determining the most appropriate care plan is vital. Home Care Services are non-medical, as they provide companionship and assistance with activities of daily living. These services are ideal if you want to keep your loved one safe and comfortable at home. These are also more applicable if they don't need any specific healthcare treatments.
On the other hand, Home Health Care refers to home care that involves more skilled, medical assistance. This type of care is best suited for individuals who need extra support at home while recovering from an injury or operation.
Abik Healthcare Services is a Home Health Agency in Prince George's County.
Our Home Health Aide in Riverdale, MD assists with activities of daily living, personal care, meal preparation, medication, transportation, companionship, and more.
Our Skilled Nursing team helps patients with wound management, diabetic care management, cardiac care, post-operative care, respite care, and parenteral and enteral nutrition therapy. They also provide help with instructions on medication and diagnosis teaching.
Learn more about our Healthcare Services in Maryland. Get in touch with us today!